This is a Sponsored post written by me on behalf of Carton Smart for SocialSpark. All opinions are 100% mine.
 This holiday season, Tetra Pak wants to inspire people to make small, smart decisions when cooking for their families and stocking their pantries. I was sent a starter kit from the Pacific Foods to let all of you know a small way you can help the environment this holiday season.  These are all great products a lot of us use in our holiday cooking.
Products included in the kit are:
• Pacific Foods Organic Pumpkin Puree
• Pacific Foods Organic Jellied Cranberry Sauce
• Pacific Foods Organic Chicken Simply Stock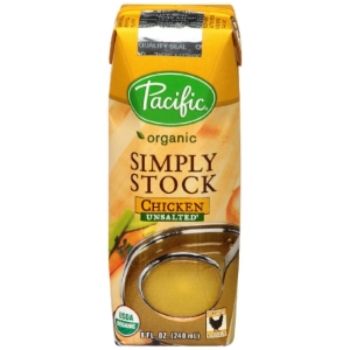 Imagine how much it would help our planet and our own personal worlds if everyone made one small decision to help the world each day. As an individual, it feels small, but as a collective it adds up! Tetra Pak applauds the thousands of small acts of smartness that add up to make a big difference. Tetra Pak carton packages are designed for maximum efficiency and environmental friendliness, are one small way to live smarter.
Why Tetra Pak cartons are pantry stables for those that enjoy living smart:
• Tetra Pak® cartons are made of 70% paper, a renewable resource, from selectively harvested, re-grown trees that are FSC-certified (Forest Stewardship Council)
• Cartons use 1/3 of the packaging compared to cans…or even an egg!
• Cartons are space saving, easy to store and open. Keep your pantry neat and toss your can openers. , stackable and space saving.
• The unique packaging process preserves the flavor and nutrients of food without the use of preservatives.Product quality is exactly the way it was intended to be.
• Recycleable and in fact result in 60% less landfill waste than cans
• Cartons are re-closable so you can use what you need and save the rest for later.
You can Become Carton Smart too!
My favorite item to travel with when going to friends and families houses is my pumpkin pie. It is easy to make and travels well. And, since it is always gone with I bring it anywhere I always go ahead and make two…..one to keep at home. 🙂 I just made it this past week to take to my mother-in-laws for our Christmas celebration on Saturday.
Ingredients:
3/4 cup sugar
1/2 tsp. ground cinnamon
1/2 tsp. ground ginger
1/4 tsp. ground cloves
2 large eggs
1 box 16oz Pacific Organic Pumpkin Puree
12 fl. oz evaporated milk
2 unbaked 9-inch pie shells
Directions:
Mix sugar, salt, cinnamon, ginger and cloves in small bowl. Mix dry ingredients. Beat in eggs. Stir in pumpkin and evaporated milk.
Pour into pie shells evenly.
Bake in preheated 425°F oven for 15 minutes. Reduce heat to 350°F bake for 50 minutes.
You can be #cartonsmart! Make sure to follow Carton Smart's social pages on Follow #CartonSmart on Pinterest and Tweet @CartonSmart
From small, smart recipes that use ingredients in cartons or "smart" entertaining tips that produce great tasting food with little waste how can you be #CartonSmart this holiday season?